Welcome to the wonderful studio of artist Hope Kroll. Mark and I met Hope during an exhibit in Paso Robles and accepted her invitation for a studio visit. Simply put, we were awestruck. Hope creates surreal paper collages, hand cutting each image out of medical texts, antique photographs, encyclopedias and a multitude of other reference books.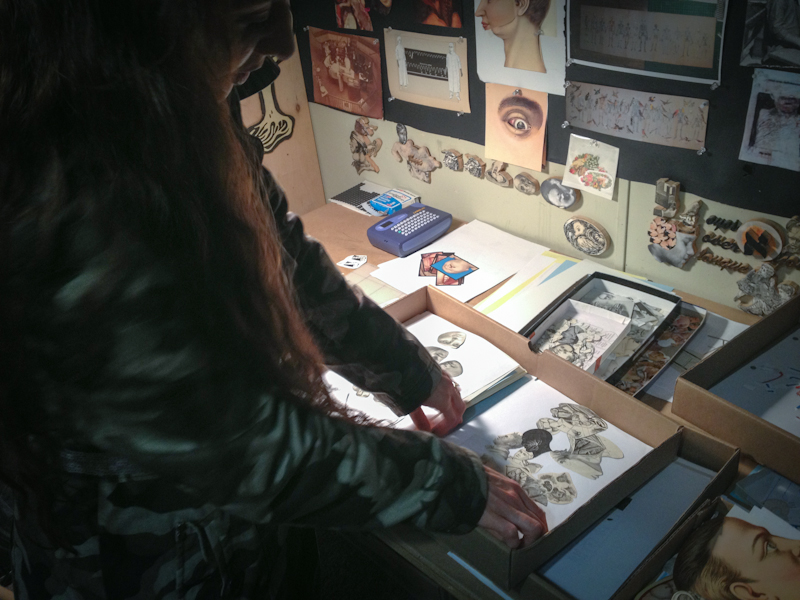 Here's a piece she was working on during our visit called "Handguns".
On entering her home, Hope showed us her Doll House (undergoing its 10th year of remodeling!) All the interiors were handcrafted, from the wallpaper, bricks, and wood flooring to curtains. Picking up one of her tiny books, she showed us how to use a magnifying glass to read the text and look at images she placed inside. The work was unbelievably intricate. Pictured here is an upstairs room in the dollhouse showing a reproduction of one of her collages that she scaled to fit. That was just the beginning, then she took us to her art studio behind the house.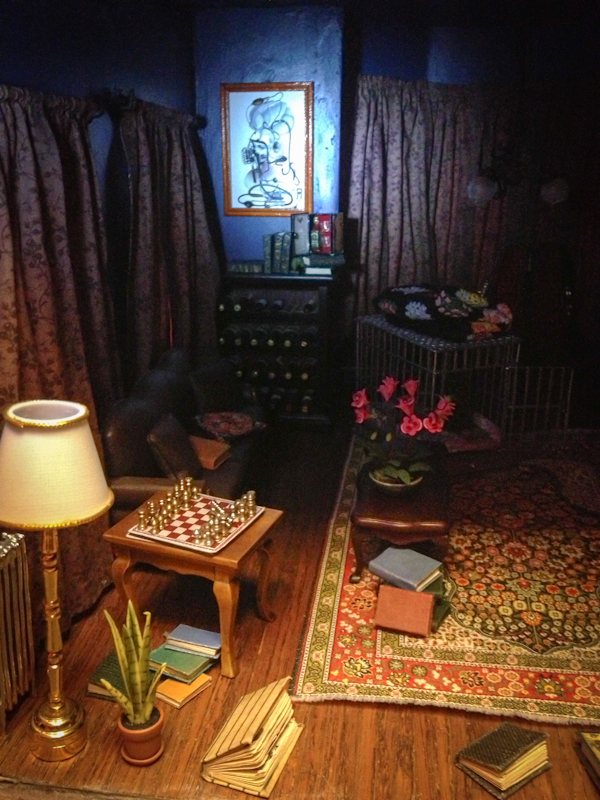 Walking into Hope's studio is like opening a curiosity box. Each room was packed with books, images, and art in progress. We were overwhelmed at the amount of work she's developed, or in the process of creating. Reminiscent of a cross between Edward Gorey and Joseph Cornell, we rejoiced in having the opportunity to meet such a prolific artist. Thank you Hope for giving us a peek into your wonderful, strange and amazing world.